Let's face it—the world is growing more chaotic and the end times are most certainly nigh. Indulge yourself with this delicious crockpot recipe for ENDTIMES SWEETSLOP. It may not be great for you, but the Dark Lord will soon liberate us from our pathetic flesh-systems anyway!
STEP 1. PUT THE FOLLOWING INGREDIENTS INTO A CROCKPOT:
1. MARSHMALLOWS (1 cup)
2. CANDY CANES (5)
3. SUGAR (1 cup)
4. GRAVY (1.25 cups)
5. BROWN SUGAR (1/3 cup)
6. CHERRY GARCIA ICE CREAM (4 scoops)
7. APPLE CIDER VINEGAR (2/3 cup)
Let stew for 3 hours.
STEP 2. ADD 1/2 CUP SUGAR
Let stew for 2 hours.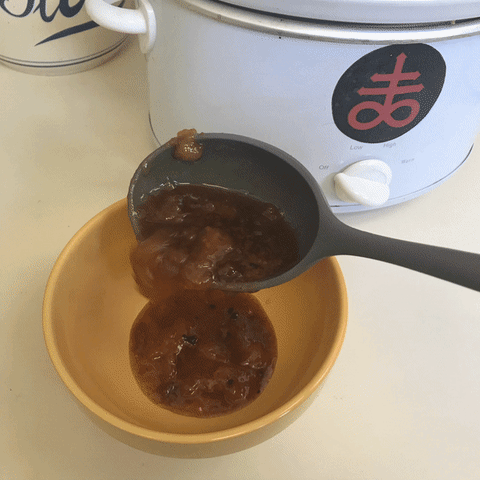 STEP 3. DRIZZLE WITH BROWN SUGAR to taste AND SERVE
(In keeping with the Dark Lord's wishes. Please refrain from sharing a single mouthful).